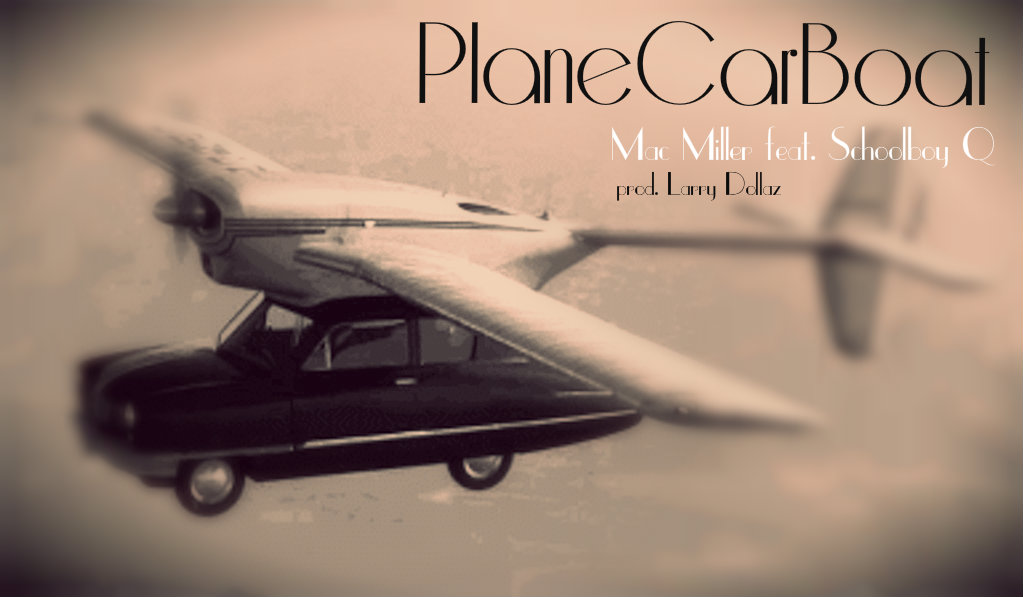 Max Bell's rap name was the Ancient Senator. Probably not.
My pants stop sagging in the early-aughts. I realized I was never going to be a rapper and my mother breathed a sigh of relief. Now I write about rap music. Let's just say her anxiety about my future is higher.
I wonder how Schoolboy's parents felt about him after football didn't work out and slanging only provided dead ends. They were probably more on edge than my mother. Difficult to do. Though what's great about Schoolboy is that he probably didn't give a fuck what his parents thought, or anyone else for that matter. His pants are going to sag forever. His top will drop whenever. He will also continue to launch verbal assaults wherever. Even over a Mac Miller produced track, where he impresses listeners and your daughter, who gives him so much brain he might become a conscious rapper.
And that's right, you read correctly. Mac Miller, following the footsteps of another melanin challenged MC with two M's in his name, is now behind the board, producing under the pseudonym Larry Dollaz. And, at least with this one, I'm not mad at the Pittsburgh radio pirate putting on a different hat. The sample choice is great. The drums hit hard. It's solid. Nothing fancy here, but for what essentially serves as the first piece of Dollaz production, how can you hate?
No. You can hate. It's fair to say that most people, myself included, have had their share of ill will towards Mac Miller. After all, I did want to be a rapper at one point. But petty jealousy aside, most of my beef has grounds. Blue Slide Park was a lackluster first effort and none of the mixtapes prior were anything to write home about. My sentiments concerning Macadelic were pretty much the same. I haven't been wowed yet. And without the assist from Schoolboy, this track wouldn't be much of a standout either.
Are Miller's lyrics on point? Definitely. The reference to Busta's classic "Put Your Hands Where My Eyes Can See" is dope. But Miller's reverence for the genre and his hip-hop knowledge have never been in question. A lot my questions, especially for this record, stem from his delivery. Here it sounds like he recorded the first part of his verse staring down the bottom of his empty styrofoam cup and came out of his lean-induced sedateness only to imitate Schoolboy for the last few lines.
Whether Miller will ever outshine the amazing featured artists (whom he can seemingly get at will) on his tracks remains to be seen. Now, I could end by intellectualizing the significance of the title. But fuck it. It's a plane. It's a car. It's a boat. It's not all that cryptic, is it?